"Possibly the best short story event in the South West" (Cheltenham LitFest)
In a busy writing year so far, I am terrifically pleased my story, Paper Sails, has been chosen for the next
Stroud Short Stories
event. This is a brilliant evening of readings by Gloucestershire writers with a warm and welcoming atmosphere. I can hardly wait to read Paper Sails, but even more, I am looking forward to listening to the other stories and meeting their writers, especially as we are all local. Writer and organiser of Stroud Short Stories,
John Holland
, recent winner of the Ink Tears Short Story contest, ensures the evening runs beautifully and tickets have already sold out, so it is a great honour to be taking part.
Earlier this year, I submitted a novella comprising flash-fiction pieces I have written over the years to the
Bath Novella in Flash
competition. I was delighted to be a runner up and am looking forward to seeing my novella, A Safer Way to Fall, in the print publication alongside those by winner Charmaine Wilkerson and runner-up Ingrid Jendrzejewski, both highly talented and exciting writers. I am so looking forward to reading their work.
To create this novella, I explored the recurring themes and characters within all my flash fiction pieces and teased out the connective tissue naturally marbled throughout. What I found was remarkable - the selected pieces could remain whole and distinct, yet also combined to form a cohesive novella.
I gathered the flashes which shared the strongest relevance to one another, but also included others which were slightly more remote as a way of retaining the 'flashness' within the finished novella. I reworked every piece until the connecting threads became stronger, but most of all I wanted to establish a rhythm which would give the disparate works a single, beating heart.
I worked on it every day for three intense and absorbing weeks, during which every single cup of coffee turned cold. Inspiration came from judge
Meg Pokrass
- whose captivating novella in flash, Here Where We Live, is in the book,
My Very End of the Universe
- and
here
is her report on the winning novellas, in which she highlights the need for 'tragic urgency' - a fitting phrase for this form.
The wonderful organisers of the
Bath Flash Fiction Award
are running a
festival
on June 24th and 25th this year with all kinds of workshops and readings. Unfortunately, I am unable to go, but it promises to be a fabulous event for all flash fictioneers, both those new to the form and those with more experience.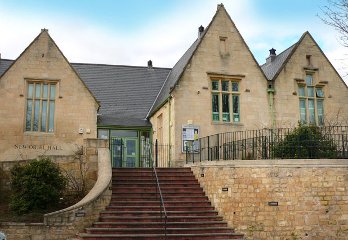 I haven't yet had the pleasure of meeting Meg or Tracy in real life and, like all the others, they have given me and my writing steadfast support in cyberspace, so this will be a huge thrill for me - once again, I can hardly wait!
The only difficulty lies in choosing which of my pieces to read. I have picked out so many and keep changing my mind. Ultimately, I will opt for the ones which work best when read aloud and have been creeping about in the chilly dawn to practise before the rest of the family are up and about. I can't test them out on my husband and daughters, even though they would happily oblige, because they will all have their own views and I still won't be able to decide!
The Prize is the only UK award to recognise excellence in a single-author, published short story collection and the list includes established authors such as Mark Haddon, Susan Hill and Helen Oyeyemi. I am excited to see the upcoming short list and to reading more of the fantastic collections.
I have had some other stories shortlisted in competitions recently, which I will talk about next time, and have also finished a novel which I pitched on Twitter for the Curtis Brown #PitchCB day in April.
It took me an age to whittle the entire novel down to a hundred and forty characters for the tweet, but it was so much fun, especially the nail-biting wait to see if any of the agents from Curtis Brown or Conville & Walsh 'liked' it, since the 'like' offers the author the chance to submit directly to the agent.
Watching and waiting was horribly tense, so I ignored Twitter for at least five minutes before having another peek. The afternoon continued in this ridiculous vein, but I was turning cartwheels (not a pretty sight) when the all-important 'like' finally appeared. By the end of the day, a second 'like' came through as well, sufficient reason to celebrate another small step forward.
I have sent my submission package with high hopes, but, as always, have already moved on to writing new stories and planning for the next novel. I know that most submissions to agents, even 'liked' ones, prove unsuccessful and, while I always like to remain hopeful, I never have any expectations. There is a such a vast difference between hoping and expecting. The one keeps you buoyant and productive, while the other can often lead to disappointment and downheartedness.
Apart from the occasional lapses my husband has to suffer ('I'm a terrible writer.' 'I've wasted a whole day pretending I can write,' 'Why would anyone want to read my stuff?'), I tend to stay upbeat to the point of being actually quite annoying, but the way I see it, if rejections get me down, I give myself two problems instead of one.
I will post news and pictures of the upcoming events next time and meanwhile wish friends and followers masses of happy writing!
I made scotch pancakes for my daughter because she helped me write the pitch, whereas I had gin and tonic.